Aerial Gymnastics by Ruby aged 9
MY PERSONAL PROJECT – AERIAL GYMNASTICS
I joined Tempest Dance Studio to do Aerial Gymnastics when I was 6 years old. My mam had seen the page on Facebook and asked if I would like to go. I loved the Greatest Showman and was inspired by the aerialist Ann so I was excited to try it.
This is Mandy she is the owner of Tempest and is my instructor. She teaches us the moves and helps us to get into position.
EQUIPMENT: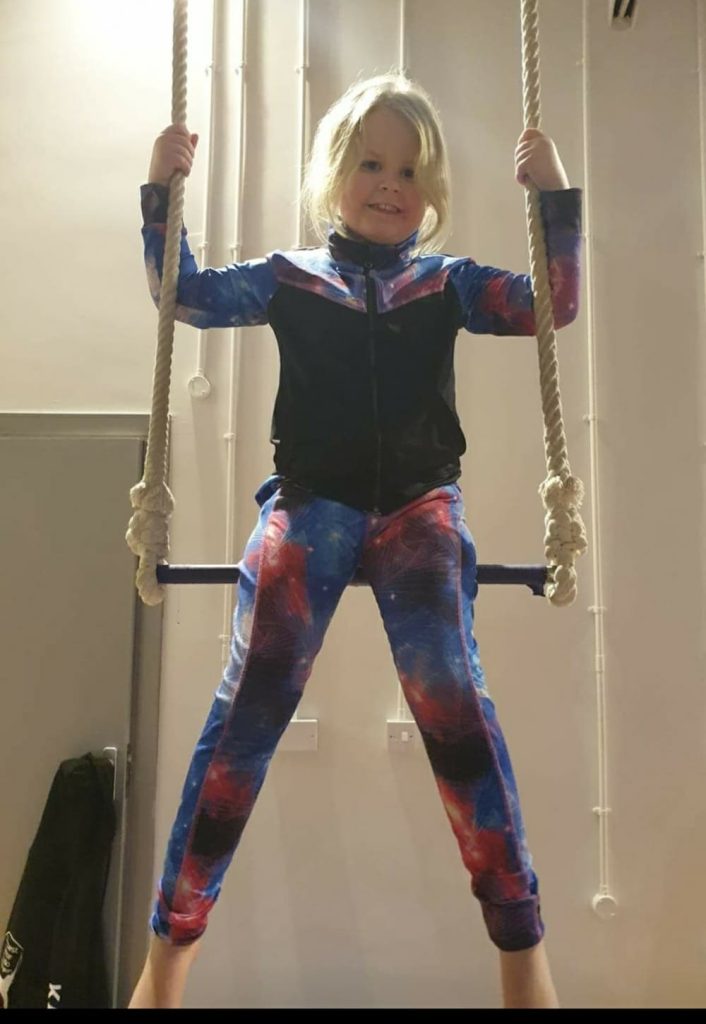 SAFETY:
Before you go on any of the equipment you need to warm up. We do this by doing 10 arm and shoulder circles each way, 5 lunges and running on the spot. We make sure we are safe by placing a large crash mat under each piece of kit. The pole and the pole silks do not need a crash mat as they are lower to the ground. The specialist built frame secures all of the equipment and it can hold up to a car in weight. I make sure that I wear the correct clothing for each piece of kit, I also use pole grip to make sure I don't slip. After each lesson we have to cool down so that we don't injure ourselves; we do this by doing stretches and some yoga moves.
My favourite piece of kit is the hammock. I can do lots of tricks and moves on it and have my own at home. When I first went to the studio I found it very hard but have built my strength and feel a lot more confident. I've passed my level 1 certificates in hammock, pole silks, aerial silks and pole. To get these certificates I had to show Mandy I could do 10 moves correctly on each bit of kit. I also won a medal for being a great participant at class on awards night and in lockdown I won a rosette for practising at home on anything I could as the studio was closed.
MAKING FRIENDS:
I have met friends at the studio they are Ella, Kaycee, Imogen and Caitlyn and we have fun together. If you like having fun and learning new tricks I would recommend going to Tempest Dance Studio in Washington.